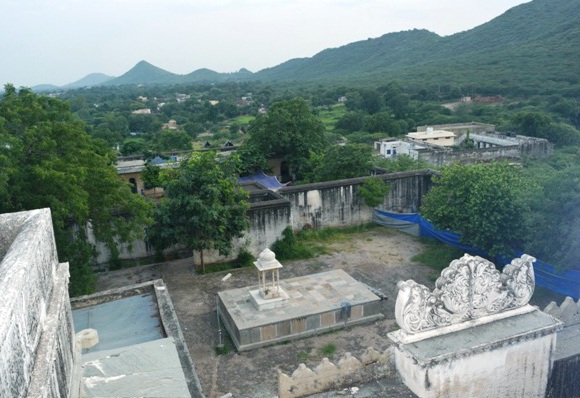 LOCATION & HISTORY :
Udai Niwas, Udaipur is a former Palace of Udaipur State. It was used as "Shikar Gah" by former rulers of Udaipur. Later on, it was donated to the Scout Guide Association for the use of Camping. Udai Niwas is situated on the bank of famous Lake Udai Sagar on Udaipur Jawar – Kotra mines road at a distance of 14 Km. from Udaipur.
ACCOMMODATION FACILITIES:
8 huts 12 tent platforms
TRAINING FACILITIES:
OHP AV aids
FLAG AREA:
Two flag areas are available.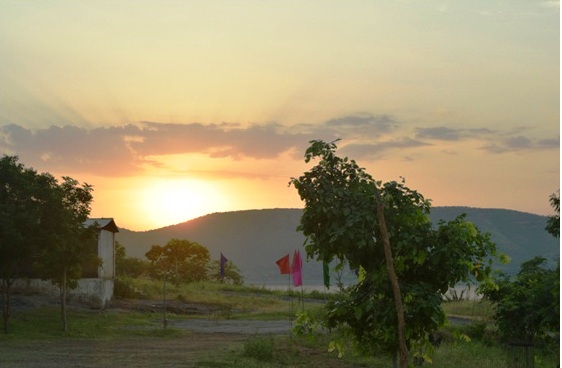 DRINKING WATER:
Tube well
FOOD & KITCHEN:
One well-equipped kitchen with dining space.
SANITATION TOILET BLOCK :
Three Toilet blocks (well-furnished)
MEDICAL FACILITIES:
Primary Health Centre 4 Km.
MARKET FACILITIES:
Distance from the market area is about 4 Km.
HOW TO REACH:
Local transport is available from Surajpole, Udaipur
CONTACT PERSON
Sh. Pramod Sharma 
Mob. 8003097168