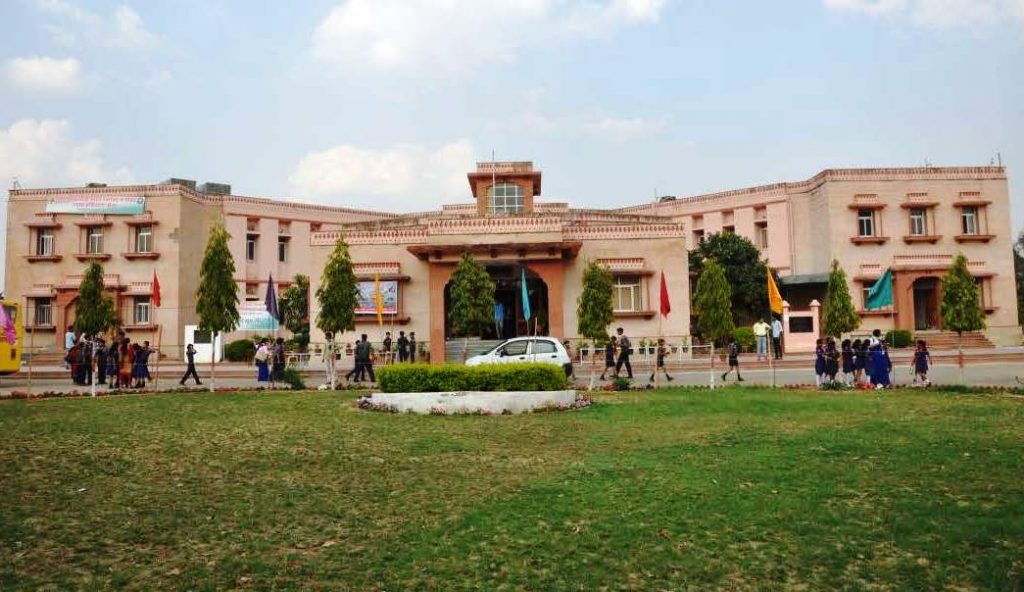 LOCATION & HISTORY:
"Woodland " Jagatpura is situated on the southeast part of pink city Jaipur having 13 km distance from the railway station, Jaipur, and 11 km from the central bus stand Sindhi Camp, Jaipur. Jagatpura having its own railway station "Getore Jagatpura" on the Jaipur-Delhi-Agra route. Passenger trains are having halt at this station. City buses are also available from the railway station and central bus stand (Minibus No 6&7). A 36  bigha  "  WOODLAND" Jagatpura is being used as  Scout/Guide camping ground since 1945. This beautiful campsite was provided by the former revenue minister of Jaipur State with a scout hut & a small building for a camp office. After the formation of the Bharat Scouts & Guides in 1950, this center was converted into the State Training Centre for the entire Rajasthan.
ACCOMMODATION: TRAINING BUILDING: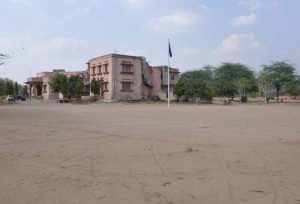 A beautiful architectural designed new building was constructed in 2009. It has three    Air-cooled    30    bed-dormitory connected with sanitation blocks. One dining hall for 60 person sitting capacity, with 2 well-equipped kitchens. One Air-cooled Conference Hall with A.V. equipment for 100 person capacity. There are 6 double-bedded rooms for staff, 2 VIP AC Rooms for special guests. The separate portions for training Headquarters meant for STC (S/G). Equipment store 1- Documentation room and Meeting room & one storeroom for keeping camp material. Two extra rooms are also available for store purposes.
ACCOMMODATION: CAMP HUTS:
There are 14 camping huts with full patrol kits available for organizing training courses for boy/girl activities. Camping huts are fenced by barbed wire and canvas sheets, the roof is made of asbestos sheets the capacity of the hut is for 10 adults. There are 30 canvas double fly tents also available with patrol kits.
FLAG AREA :
2 flag areas are available.
CAMPFIRE CIRCLE:
A newly constructed campfire area having the sitting capacity for 300 persons with a fireplace. Presentation platforms are separately constructed. Guests lobby for 10 persons is also provided.
DRINKING WATER:
There are two tube wells in the camping center for water supply. 2 RO systems are fitted in the conference hall. One water point is also available in the camping ground connected directly with the freshwater of tube wells.
FOOD:
There are 2 well-equipped kitchens one for training building & one for field camping operated by gas cylinders and stoves, kitchen utensils are also available. Raw material can be purchased from the nearby market.
SANITATION:
Sanitation blocks of four WC, four bathrooms are available in various directions of the camping ground. Cleanliness is maintained regularly.
MEDICAL FACILITIES :
There is PHC in Jagatpura village and three private multi-facility Hospitals are available in 2 to 3 km range. Medical emergency-108 service is also available round the clock.
IMPORTANT INFORMATION:
"Woodland" Jagatpura campus is available for Scout/Guide Seminars, Meetings, Conferences, Training Courses, Boy/ Girl activities. Official meetings, seminars, conferences, workshops can be organized in the main building.  For camping purposes, huts and open ground with kitchen block can be used.
For fees etc. Please Contact
Sh. Banna Lal (S.T.C. Scout)
Ph. 0141-2706032, 0141-2706830
Mob. – 8003097156
Fax 0141-2707679